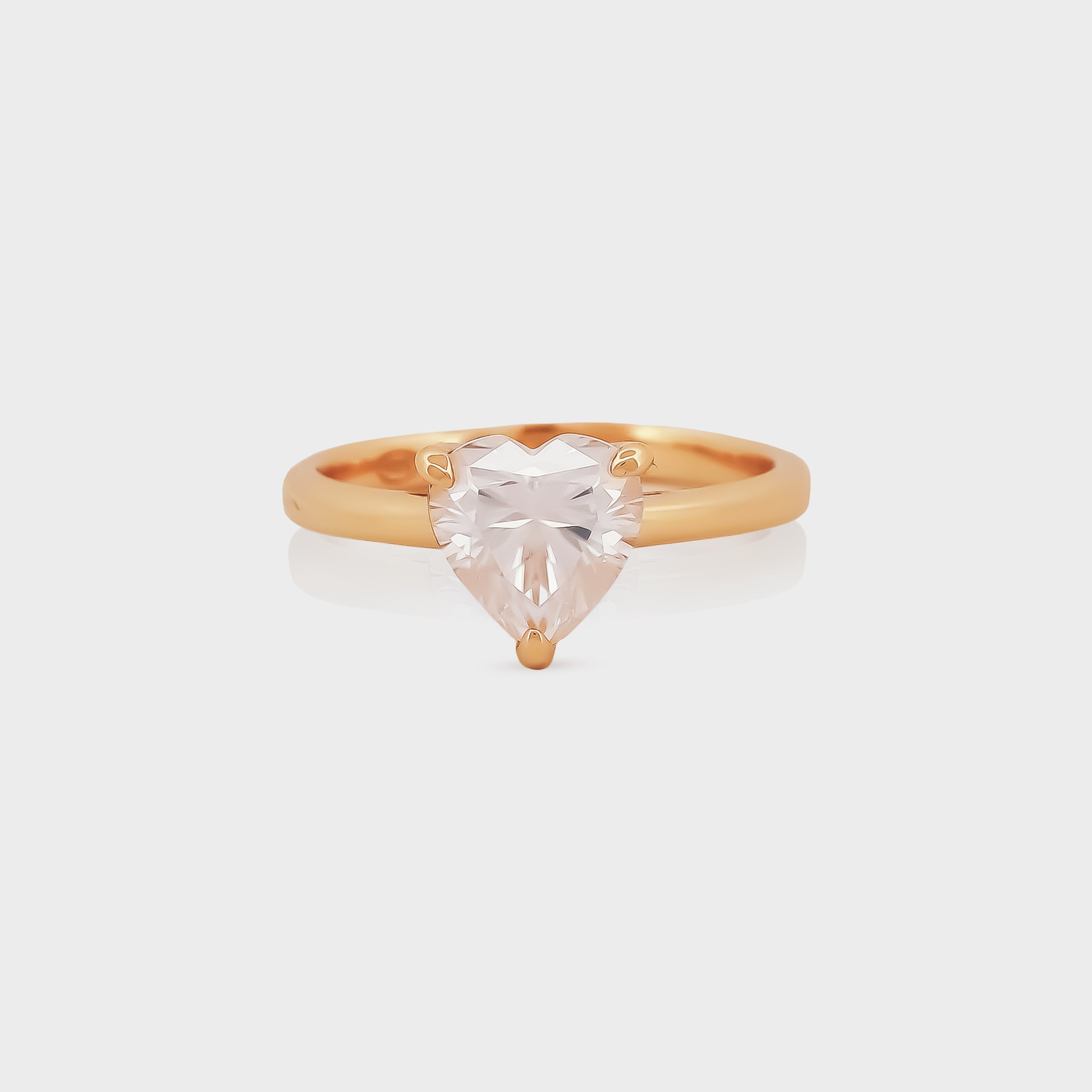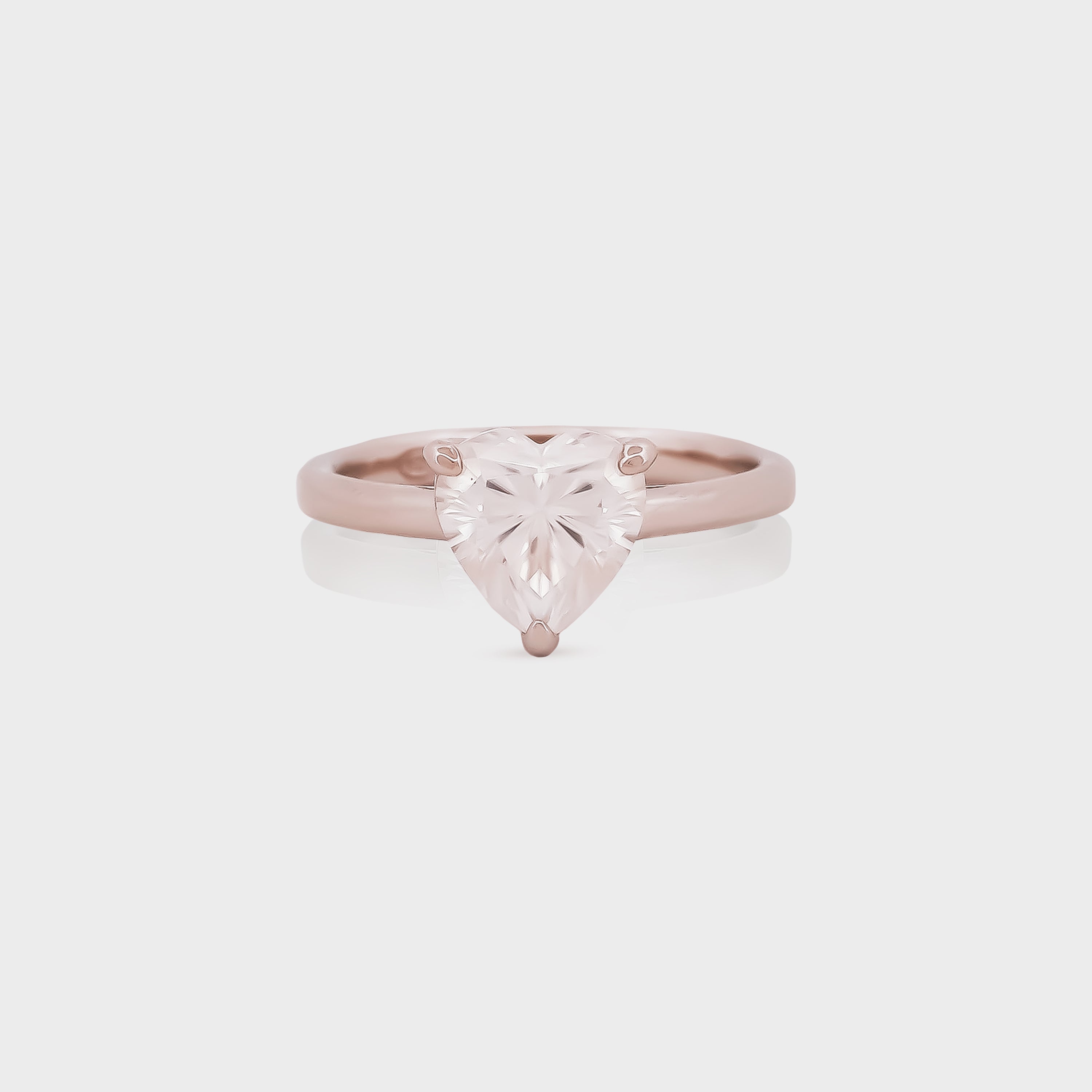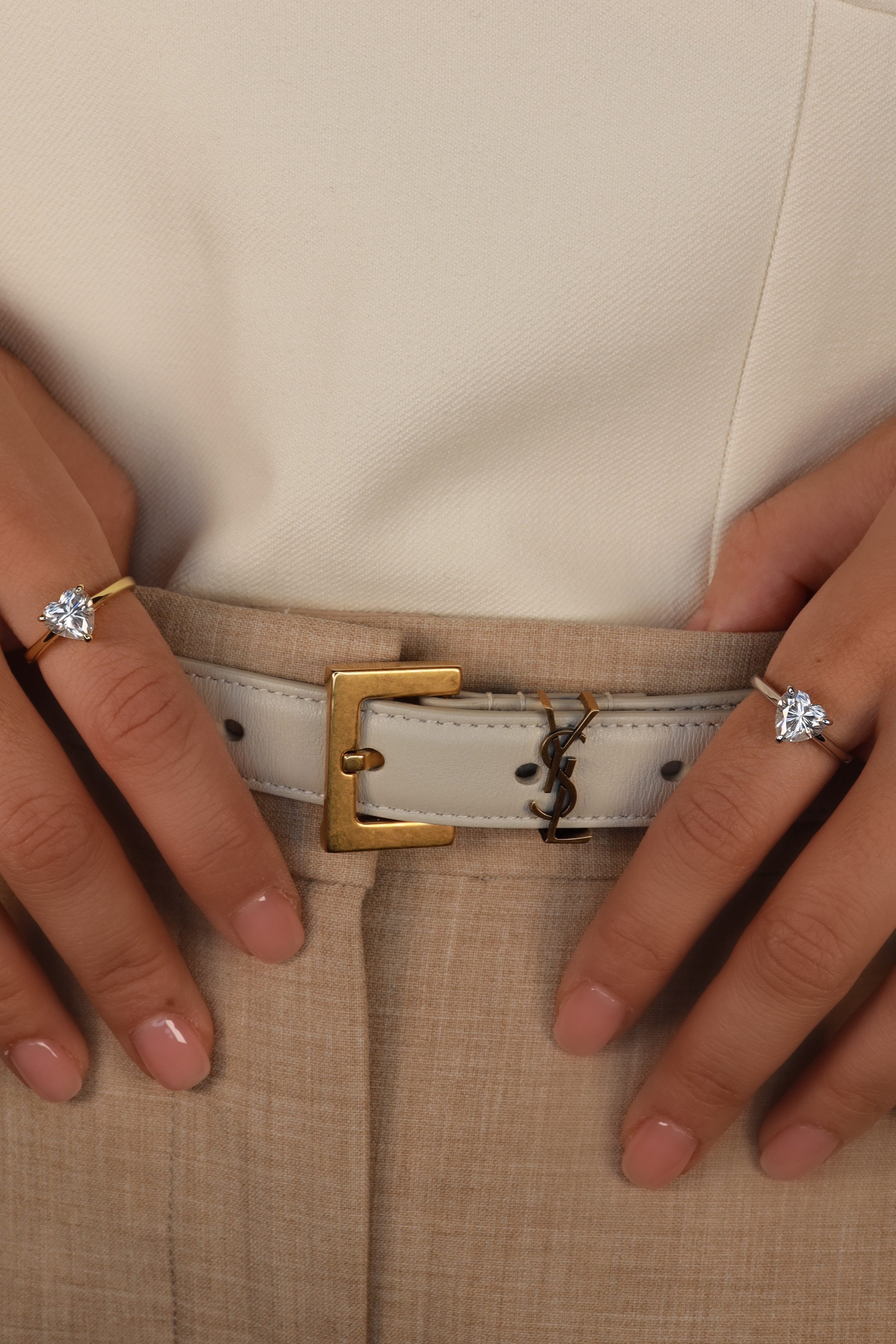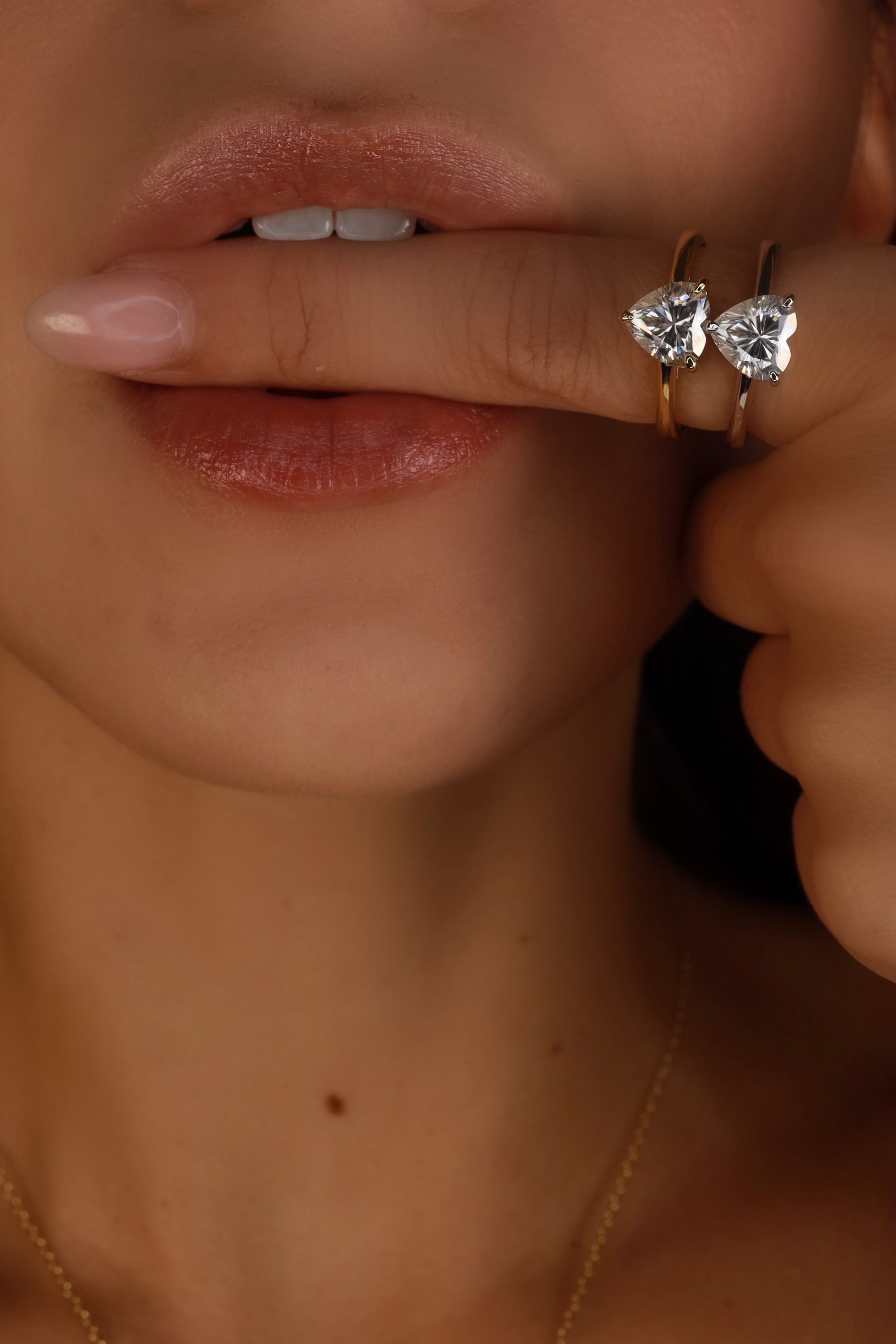 The Eternity Ring
Solitaires are elegant and sophisticated, and this 2ct heart Moissanite s beautifully crafted in a three-prong setting. 
2ct (8mm) Premium Moissanite
Made of 925 Sterling Silver
14k Gold or Rhodium Double Plated for Maximum Durability
Nickel Free - Hypoallergenic
Introducing The Eternity Ring, crafted with precision from 925 Sterling Silver and finished with 14k Gold or Rhodium Double Plating for maximum durability. With a 2ct (8mm) Moissanite center stone, this exquisite piece will last forever - guaranteed. Hypoallergenic and nickel free, it will make an elegant, luxurious addition to any collection.
WHY MOISSANITE: From beauty to durability, moissanite easily measures up to diamonds, if not surpassing them. It is also a truly ethical gemstone. You never have to worry about the social responsibility of sourcing or the horrific environmental impacts of mining. Despite all these qualities, moissanite is still significantly cheaper than diamonds, giving you high value for a fraction of the cost.