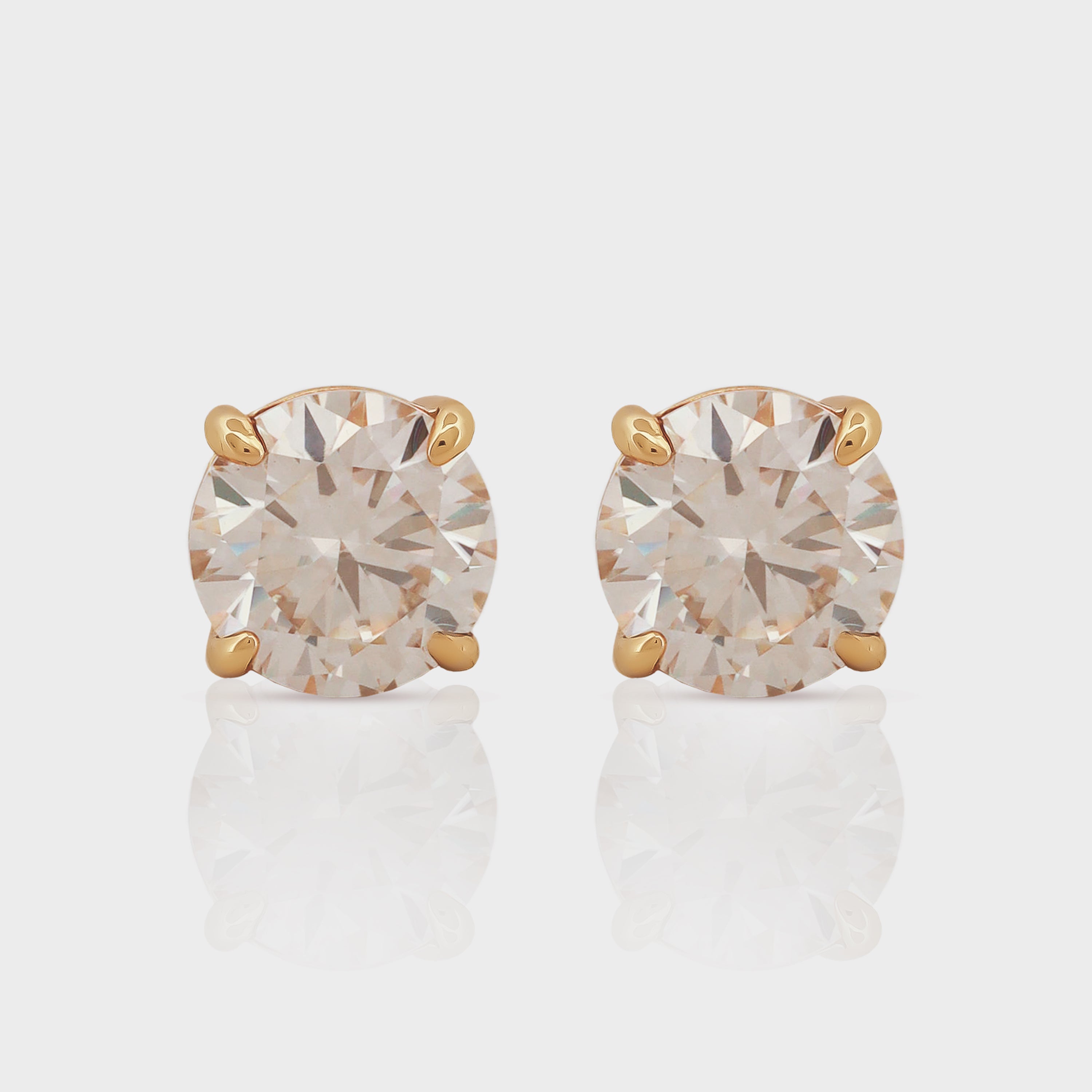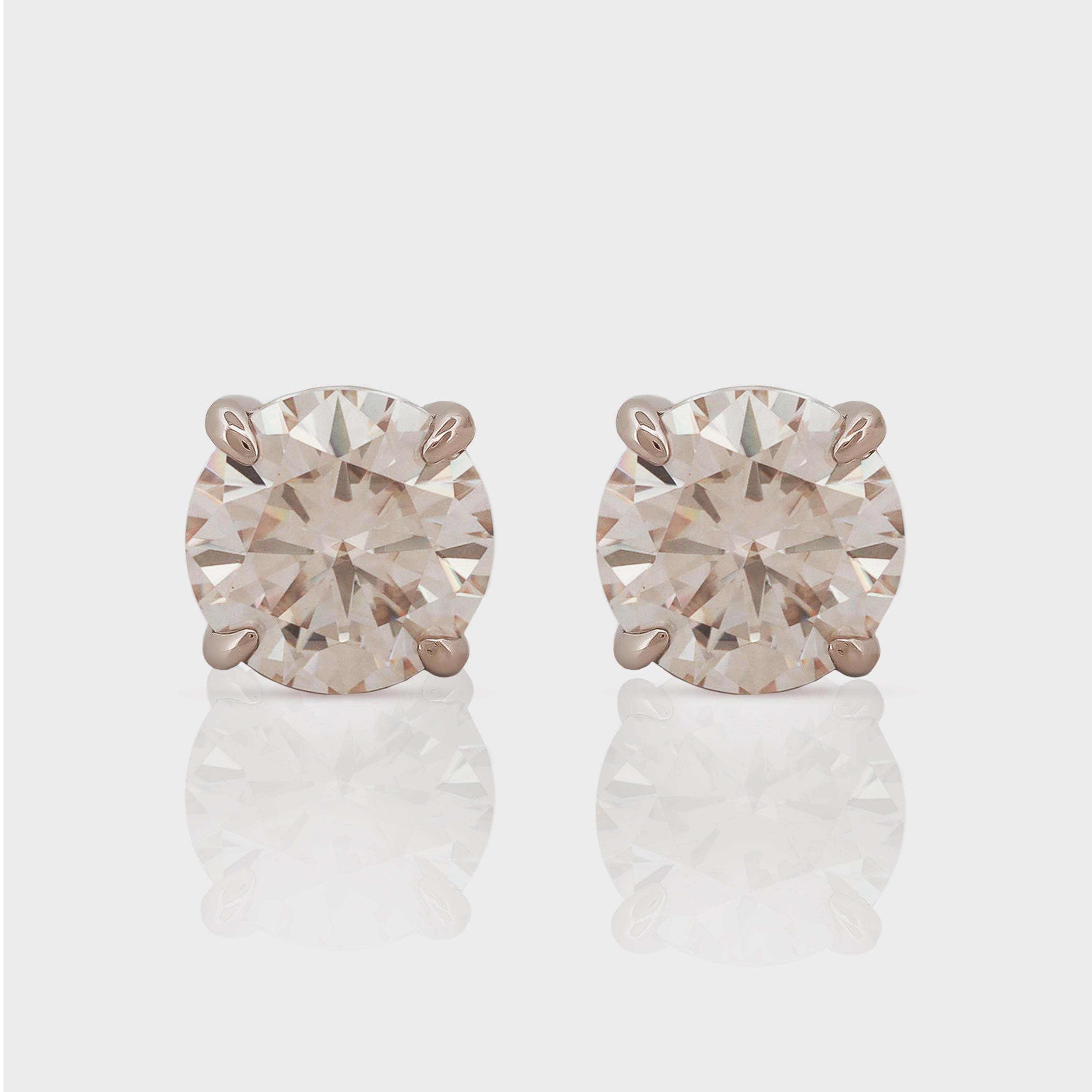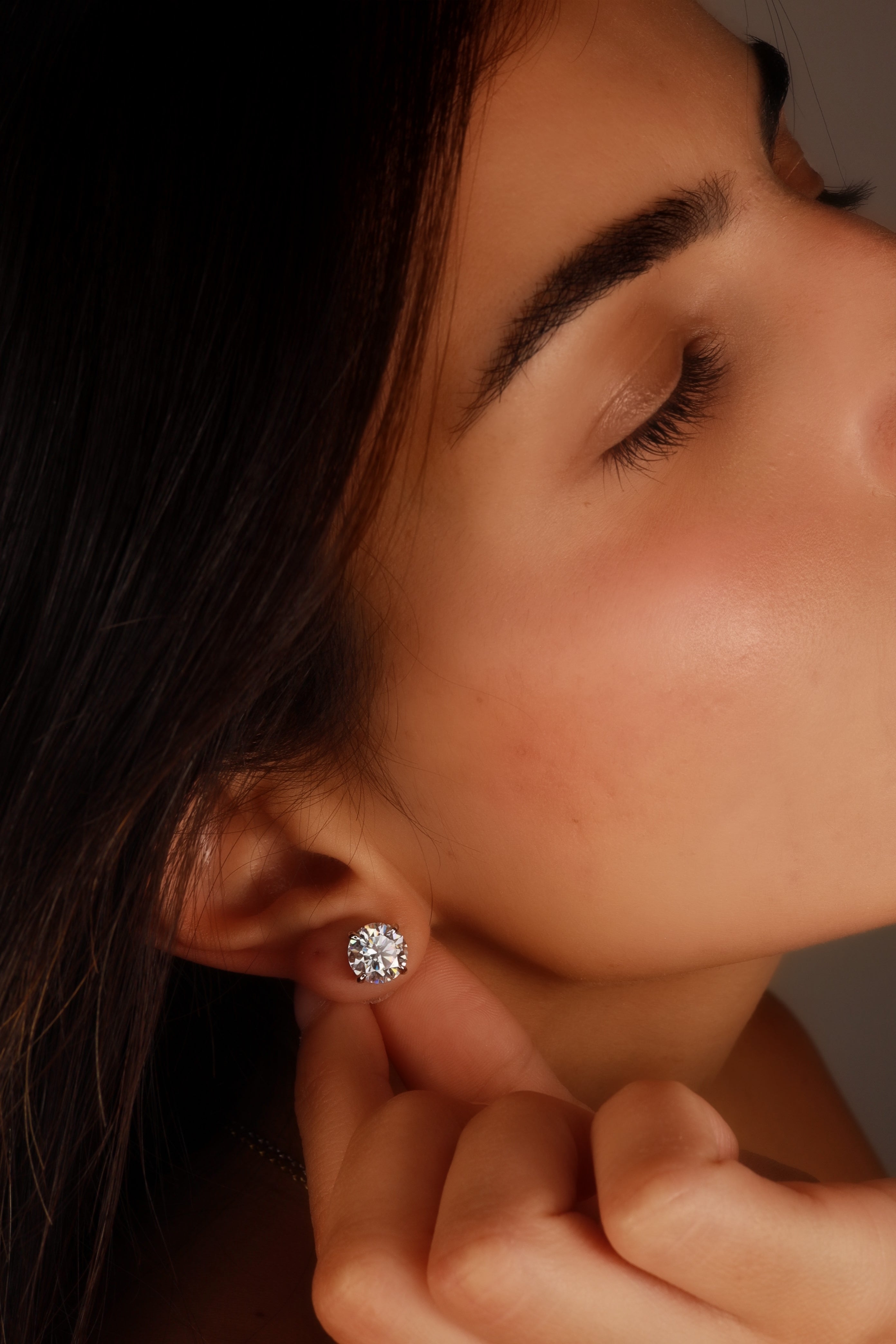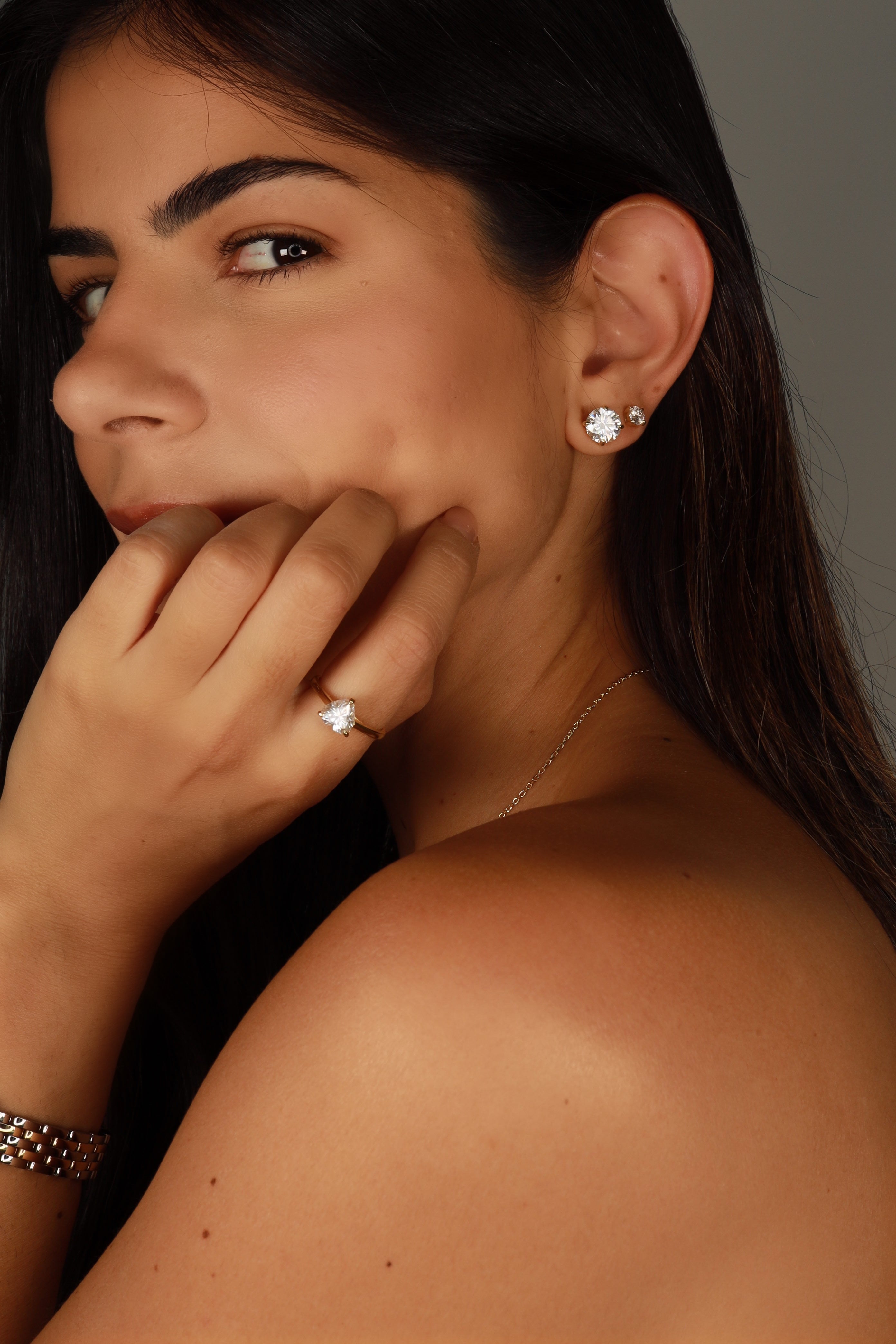 The Classic Earrings
Understated and undeniably gorgeous, these 3ct moissanite white or yellow gold stud earrings are a must for every woman's jewelry box.
3ct (9mm) Premium Moissanite
Made of 925 Sterling Silver
14k Gold or Rhodium Double Plated for Maximum Durability
Nickel Free - Hypoallergenic
Our Classic Earrings add a touch of luxury and refinement to any look. Crafted with 925 Sterling Silver and coated with a double layer of 14k Gold or Rhodium for superior durability, they feature 3ct of a premium Moissanite that sparkles like a diamond. Nickel-free and hypoallergenic, these earrings make a timeless statement of class and elegance.
WHY MOISSANITE: From beauty to durability, moissanite easily measures up to diamonds, if not surpassing them. It is also a truly ethical gemstone. You never have to worry about the social responsibility of sourcing or the horrific environmental impacts of mining. Despite all these qualities, moissanite is still significantly cheaper than diamonds, giving you high value for a fraction of the cost.