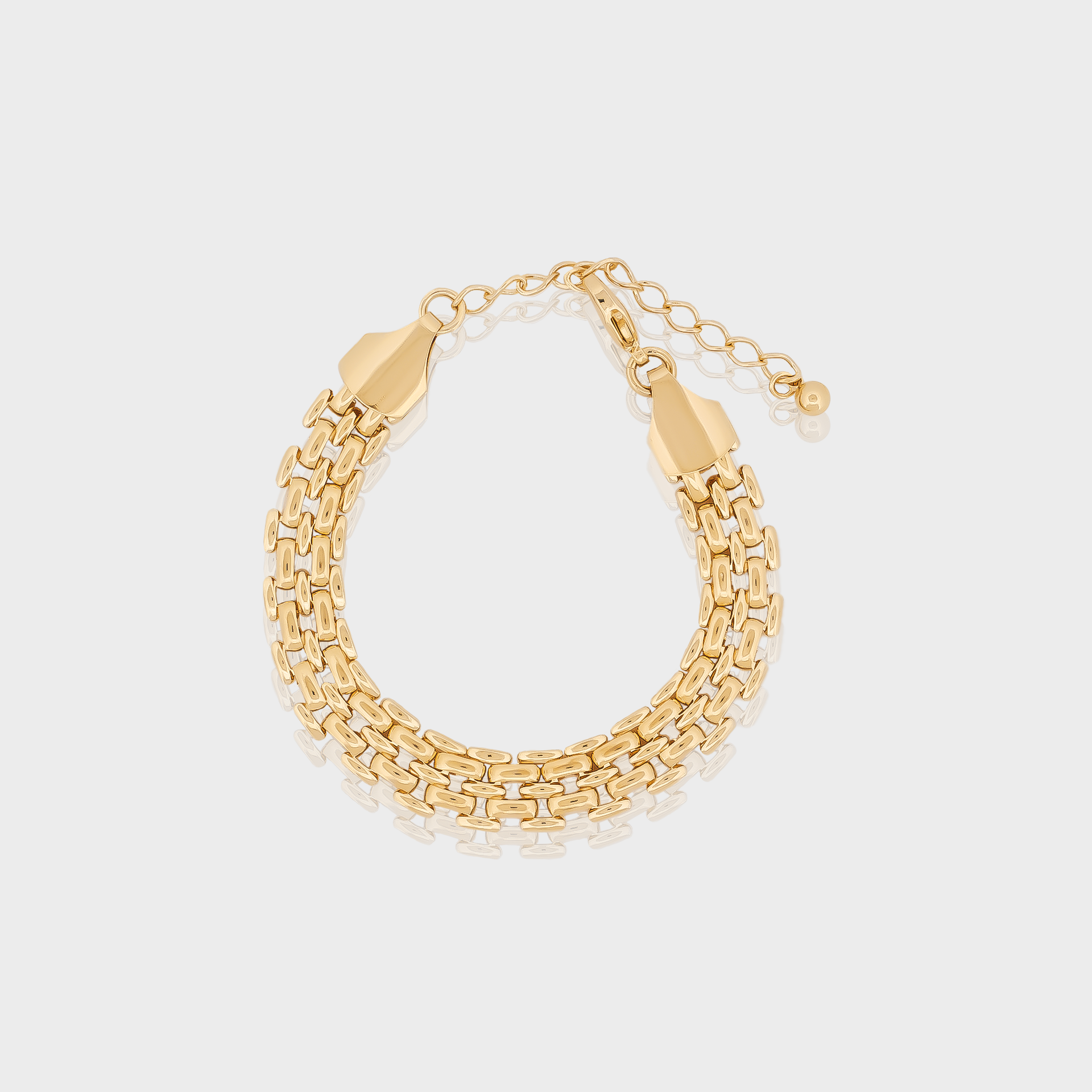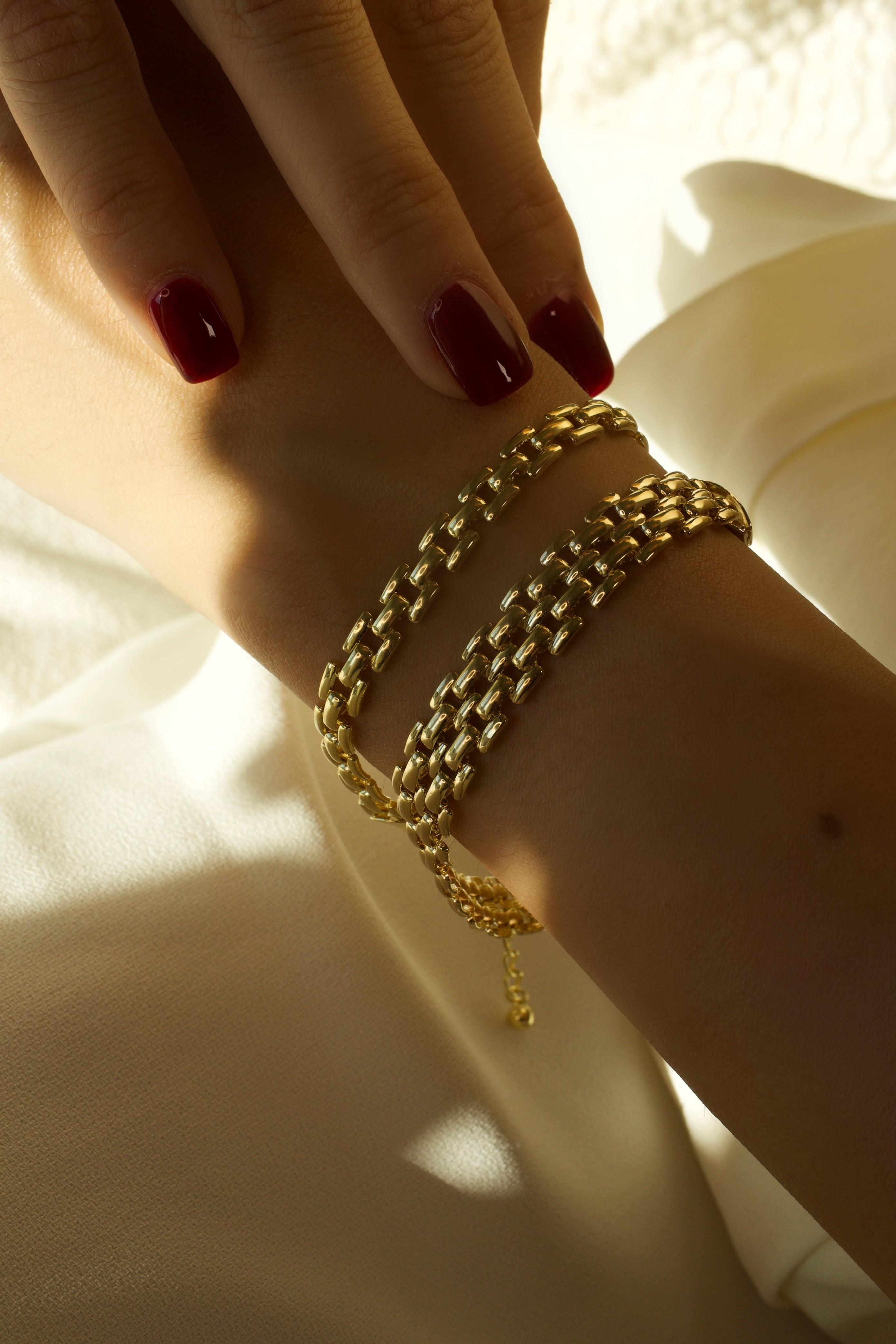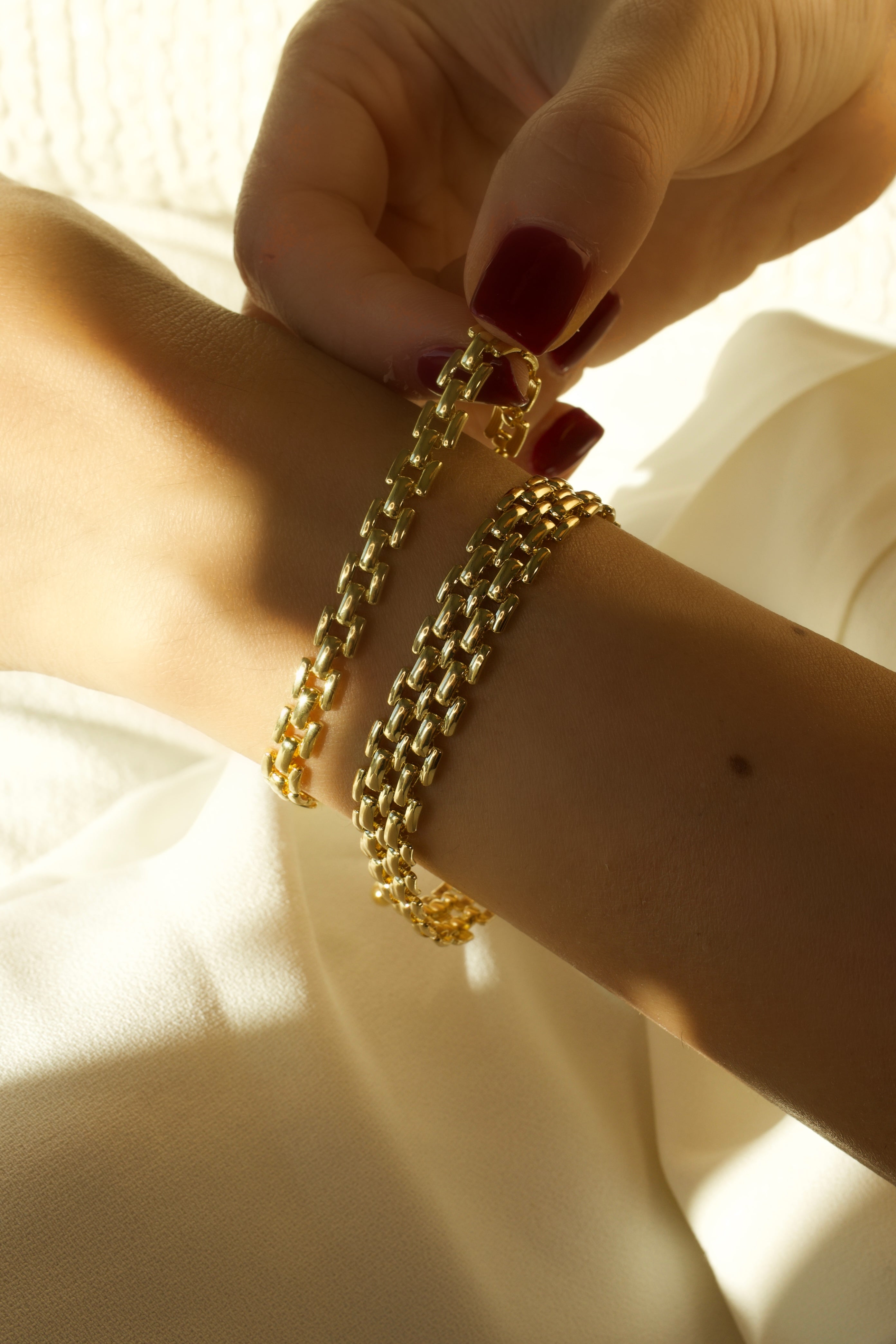 18K Gold Plated for Maximum Shine

Width: 10mm

Length: 6" (15cm) + 2" (5cm) extensor

Hypoallergenic & Nickel-free
Experience the sparkling beauty of the Montepiatto Bracelet. Crafted with 18K gold plating, this hypoallergenic and nickel-free accessory will bring maximum shine to your wrist. The 10mm width combined with the 6" (15cm) + 2" (5cm) extensor provide a perfect fit for any occasion. Make a statement today with Montepiatto!