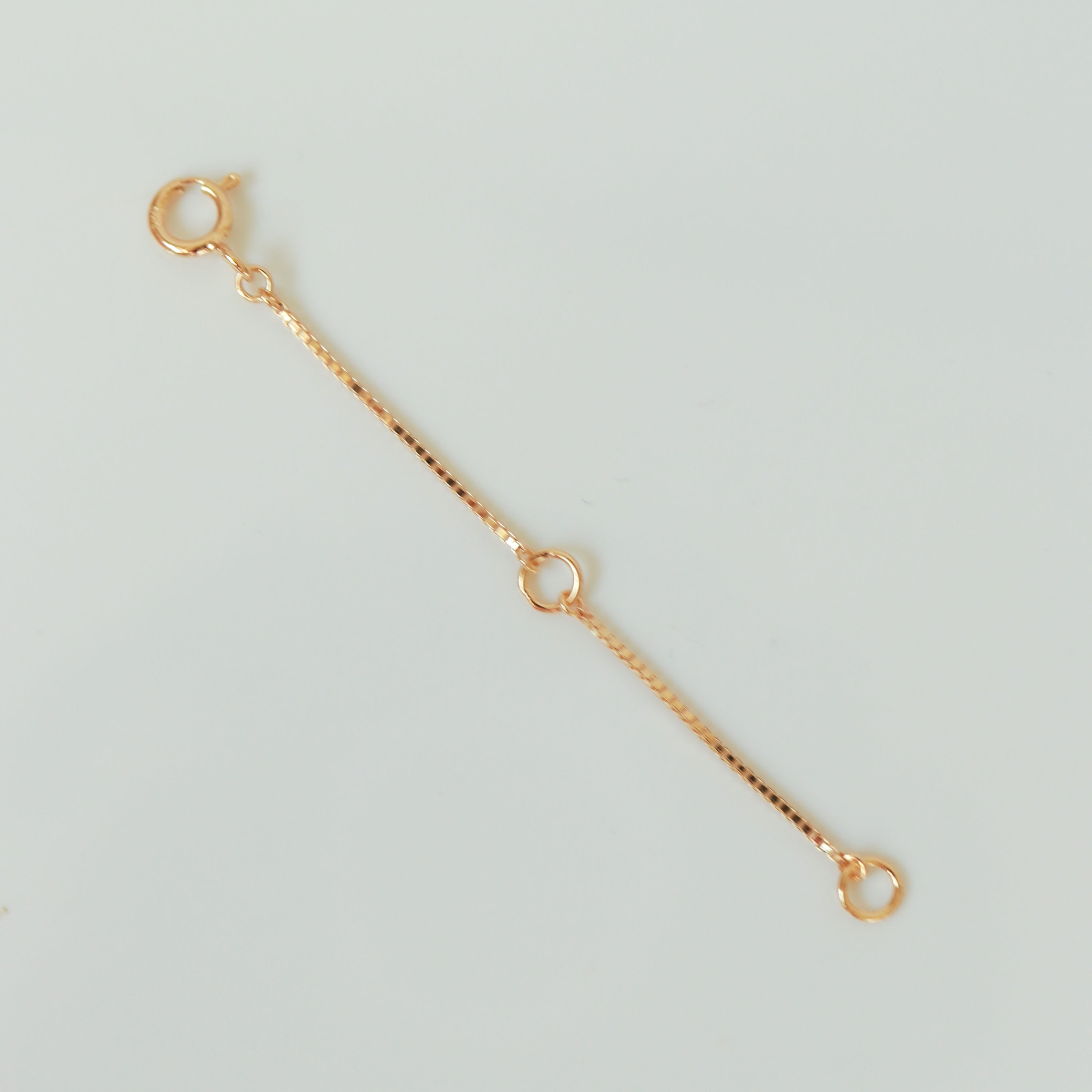 Clip the extender clasp onto the last link of your fave necklace or bracelet.
Voilà! Few extra inches, easy.
925 Sterling Silver
14K Gold or Rhodium Plated
Available lengths: 1" (2.5cm), 2" (5cm), 3" (7.5cm), 4" (10cm), 6" (15cm)
Nickel Free - Hypoallergenic
 WHY STERLING SILVER? When properly cared for, Sterling Silver is appropriate for everyday wear with a longer expected lifetime than fashion jewelry.